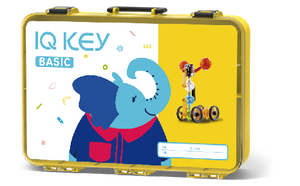 iqkey
Basic in Big Sale
Sale price Price $99.99 Regular price $139.00 Unit price / per
Basic
 A copy of the workbook is included in every purchase
With IQ KEY Basic series, blocks and capsules can be assembled together in a multitude of ways for hours of fun and learning.
As speed reduction motor capsule and wireless switch boxes are connected without lead wire, the users are able to make various shapes of products easily as well as learn the principles of basic science how it works.
Interactive blocks and capsules encourage students to design and build animals.