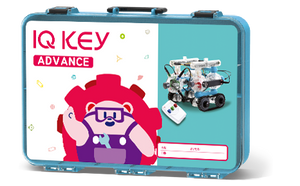 iqkey
Advance
Sale price Price $169.99 Regular price $199.00 Unit price / per
Advance
A copy of the workbook is included in every purchase
Great replacement of discontinued ADVANCE1200
Advance series enables the user to materialize the motion of the machine that is learned from everyday life by the way of making use of two motor capsules.  It also enables the user to understand the principles of the machine while controlling remote control functions.
Advance series provides a unique playing experience for people of all ages. Over 200 motorized parts and non-motorized parts can build an infinite number of models, only limited by one's imagination.
Capsules are made from clear polycarbonate material making it easy to understand the operational mechanism through observation.